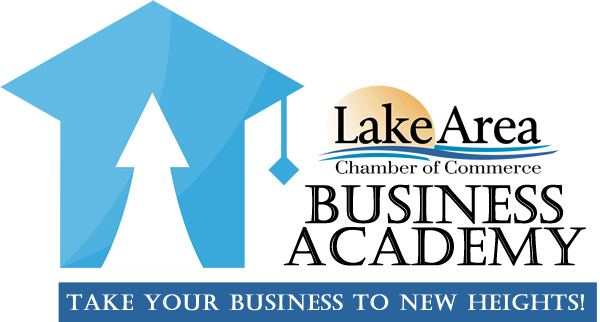 6 SESSIONS - 12 WORKSHOPS
Jan 6, Jan 20, Feb 10,
Feb 24, Mar 10, Mar 24
(Mar 31 - Make Up Day If Needed)
8:30 AM - 12: 30 PM
Location: Willmore Lodge
CLASS SIZE LIMITED TO 20 PEOPLE IN NON-COMPETING BUSINESSES
TUITION
Chamber Members : $300
Non-members :$450
SESSIONS
Session 1
Cyber Security for your Business & Your Responsibility (Liability) for Employee and Customer Data Protection
A Great Company Handbook is Critical for your Business
Session 2
Be Intention About Your Business Structure
10 Business Ratios Any Business Owner Should Know
Session 3
Hiring, Firing, & MO Employment Law
Legal Landmines of Business Owners and How to Mitigate Them

Session 4
Business Insurance Landmines for Small Business Owners
Marketing Tactics for Visibility, Credibility, & Profitability
Session 5
Benefits are key to retention - Get Creative to Keep your Best Employees
The Most Underused Local Resources for Business Leaders
Session 6
It's Time to Get Strategic with Your Marketing I'll Give You the Formula, You Bring the "X" Factor (Execution)
Stronger!



Lake Area Chamber of Commerce Business Academy
The 3rd annual Lake Area Chamber of Commerce Business Academy kicks off Jan 6 . Featuring 6 sessions, with 12 powerful workshops, and 12 expert speakers, this is one program you will not want to miss!
-------------
Testimonials from Academy Participants:
"This was one of the best things I have done to improve as a business owner. It forced me to think about my business, my future, and take action. Thank You!"
"It was a great mix of topics to benefit business owners and employees. VERY eye opening to dive deeper into various segments."
"I thought the academy was amazing. I will definitely encourage others to participate in the next session!"
"Wow - this did not disappoint! As a business owner of 19 years, I still took away valuable information from every single session. Thank you, thank you!"
-----------
Our goal with Academy is to provide in depth sessions on a wide array of critical business subjects to help you take your business to the next level. Each workshop focuses on a very specific topics to help your business grow, mitigate risk, develop your culture, amplify your reach, and impact your bottom-line in a positive way.
Each of our sessions are presented by experts in their respective fields. Sessions will be highly interactive, engaging, and extremely educational. We guarantee you will leave each workshop with practical action items that you can immediately implement in your business.
Class size is limited to 20 people in non-competing business, so sign up early! First come, first served.

Who should attend?
The business academy is ideal for veteran and new business owners, budding entrepreneurs, senior managers, and employees that you want to develop into business leaders.
SIGN UP ONLINE OR CALL 573-964-1008 FOR MORE INFORMATION